Glee Star Heather Morris's Eggo is Preggo!!
Glee star, Heather Morris (Brittany S. Pierce) is pregnant with her first child! The father is her long time boyfriend, Taylor Hubbell whom she met in high school.
They seem like such a cute couple and I'm so excited for them. She's going to be a cool mom. I wonder how the writers of Glee will deal with her pregnancy. Will they write her out the show for a while? Will they make her pregnancy a part of the show? I have no clue. No one has said anything about it just yet but judging by how the writers have been ignoring the original cast members anyway; they'll probably write her out.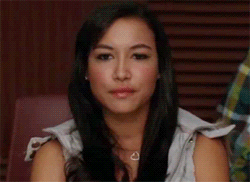 I do hope they make her pregnancy shown on the show but do something funny with it. Maybe it could be a food baby or maybe Brittany will walk around with a pregnant belly to pretend she's Beyonce carrying Blue Ivy. The sky's the limit.
So congratulations to Heather Morris and her boyfriend. I can't wait to see her more of her baby bump!
You'll
♥
Loading related posts from sailthru...
---
blog
Lana Del Rey isn't wasting any time between albums! Ultraviolence, the gloomy diva's extremely underrated sophomore LP, was only released six months ago but
Partner