Weekly Appreciation Post: Songs That Saved Your Life
Hello Buzzfamily! If you guys follow my posts, you'd know that I've been M.I.A. for a while. My life got a little crazy and I just completely lost motivation in everything. I don't know if you guys have ever experienced that but it sucks. I felt like I wasn't myself. I was battling with my health, my relationships, and other personal things. I know a lot of people go through these spells but it sucks when it happens to you. I felt lost and I didn't know how to fix myself.
Just when I thought I'd lost all hope, Paramore comes out with a new song "Now".
I know, I know; it sounds crazy but this song healed me. It described exactly how I was feeling and what I was going through. I remember listening to it for the first time and just absorbing the words. I couldn't stop listening to the song.
The lines "Lost the battle, win the war. I'm bringing my sinking ship back to the shore. We're starting over or head back in. There's a time and a place to die but this ain't it." is what got my through whatever I was going through. I always say Paramore is one of my favorite bands but now I can say that with more confidence. This song saved me.
So this week, let's appreciate the songs that save our lives and picks up our moods. Thank you Paramore, for helping me out.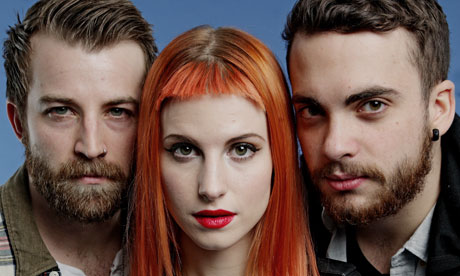 What song saved your life?
You'll
♥
Loading related posts from sailthru...
---
blog
Lana Del Rey isn't wasting any time between albums! Ultraviolence, the gloomy diva's extremely underrated sophomore LP, was only released six months ago but
Partner